Don't forget, "Silent Night" theme at tonight's Varsity games. It's also senior night. #FCSActivities #GoFalcons #FlorenceFalcons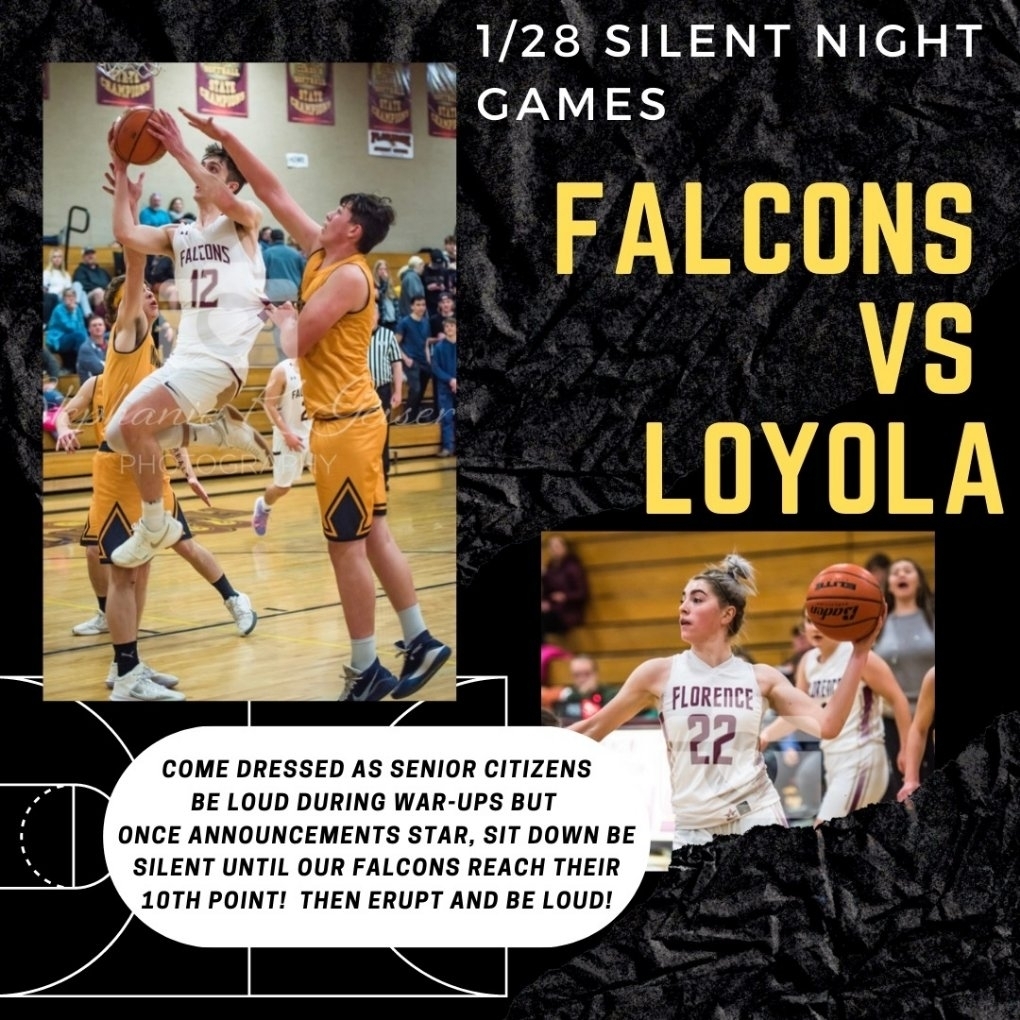 Beau hits a free throw for is 1000th point during his FCS High School career. Congratulations Beau! #GoFalcons #FCSActivities #FlorenceFalcons
Just a reminder, this Friday will be a 12:05 release for all students. Lunch will be provided.

Senior Night recognition for Winter Activities this Friday (bball, cheer/stunt and Pep band/Drumline) and Saturday (wrestling). #FCSActivities #GoFalcons #FlorenceFalcons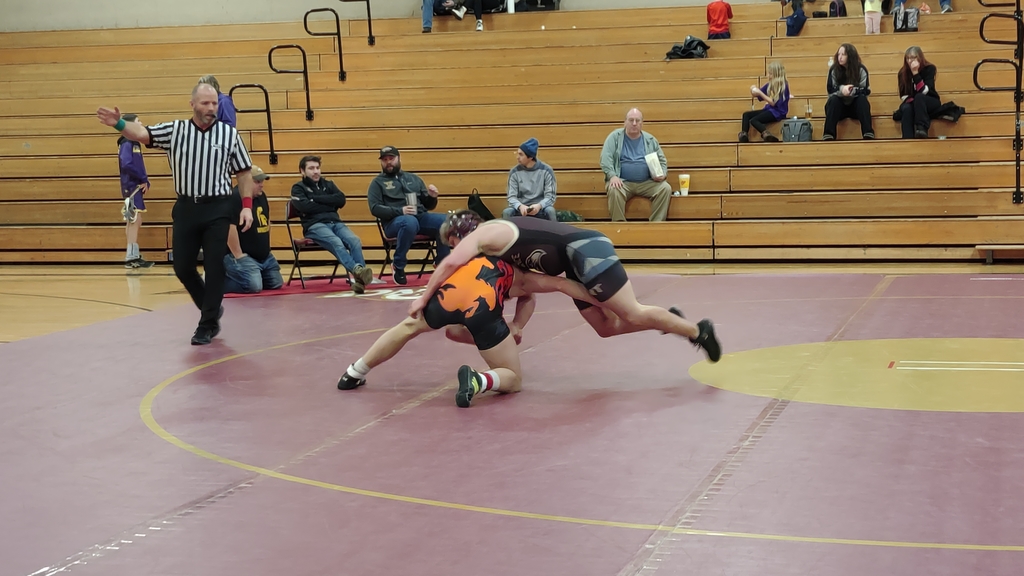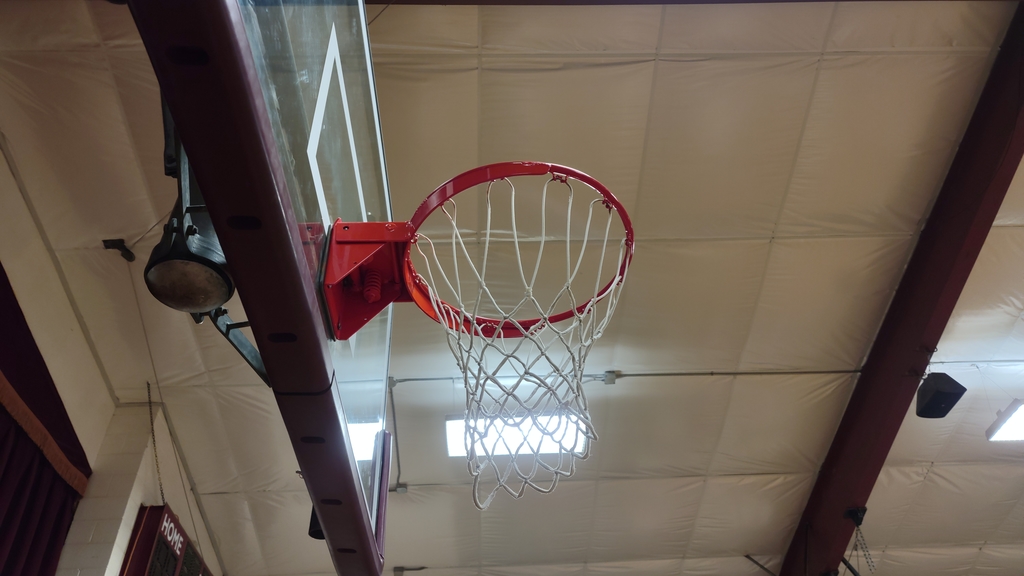 Tonight is Booster Club Bingo: 6:00pm at the Rustic Hut...hope to see you there!

School will be closed on Friday, January 7th.
Check out our new Adult Education Class! Excited to offer a Barre with yoga, pilates and meditation class with Amy Smith. Class starts Monday January 17th from 5:15PM-6:15PM for 8 weeks. Class is limited to 15 participants, and is only $10 for the full 8 week session so sign up soon before it's full!
https://www.florencecarlton.org/page/class-schedule

Hello Falcon Families, Due to the icy roads in and around the Florence area, we will be on a 2-hr delayed start today, 12/20/21. The doors will open for students at 9:55 and classes will begin at 10:10. The busses will run and pick up students 2 hours later than their normal scheduled pick-up time. Thank you and drive safely.

Dear Falcon Families, The Florence-Carlton School District has become aware of a troubling post that has been shared widely this week on the social media platform TikTok. The post refers to a threat to school safety "for every school in the USA, even elementary," on Friday, December 17. The post appears to be part of a national TikTok trend and did not originate in our school district. We have heard reports from other districts that the same post is circulating in their schools. We are closely monitoring the situation and taking this seriously. Out of an abundance of caution, Florence-Carlton School District will be closed tomorrow, Friday 12/17/2021. All games, practices, activities, community use, and classes will be cancelled for tonight and Friday. We will have additional information for families throughout the weekend. Additionally, the district has been in contact with the Ravalli County Sheriff's Office regarding the post. We may have an increased police presence in our buildings when we return on Monday as an added precaution. This situation serves as a good example of why it is important to avoid sharing posts online that refer to school safety threats. Even if they are not credible threats, they can cause a great deal of stress and anxiety for our students, families, and staff. We ask our families to monitor their children's social media activity and speak with them about proper behavior online. If you or your child become aware of any potential threat posted to social media or anywhere else, please notify a school staff member or Ravalli County Sheriff's Office right away. As always, thank you for your partnership as we work to ensure a safe, secure, and positive learning environment for our students. Sincerely, Brian C. Rayburn
you control you:)


BINGO at the Hut sponsored by the Florence Athletic Booster Club. Monday, November 29th from 6:00-8:00pm. Proceeds will go to the wrestling program.
Thank you to the Knights of Columbus and our FCPO for funding and providing over 100 Thanksgiving Day dinners to our Bitterroot families in need this year. Two great organizations that serve Florence families every year. We wish you all a safe and happy Thanksgiving break!

Great Job High School Drama Department for a successful Pie Social and play.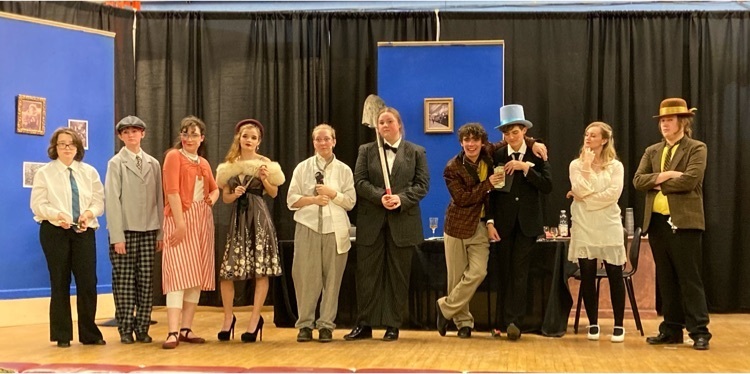 Florence-Carlton Football Team is the 2021 Class B Montana State Champions! Go Falcons!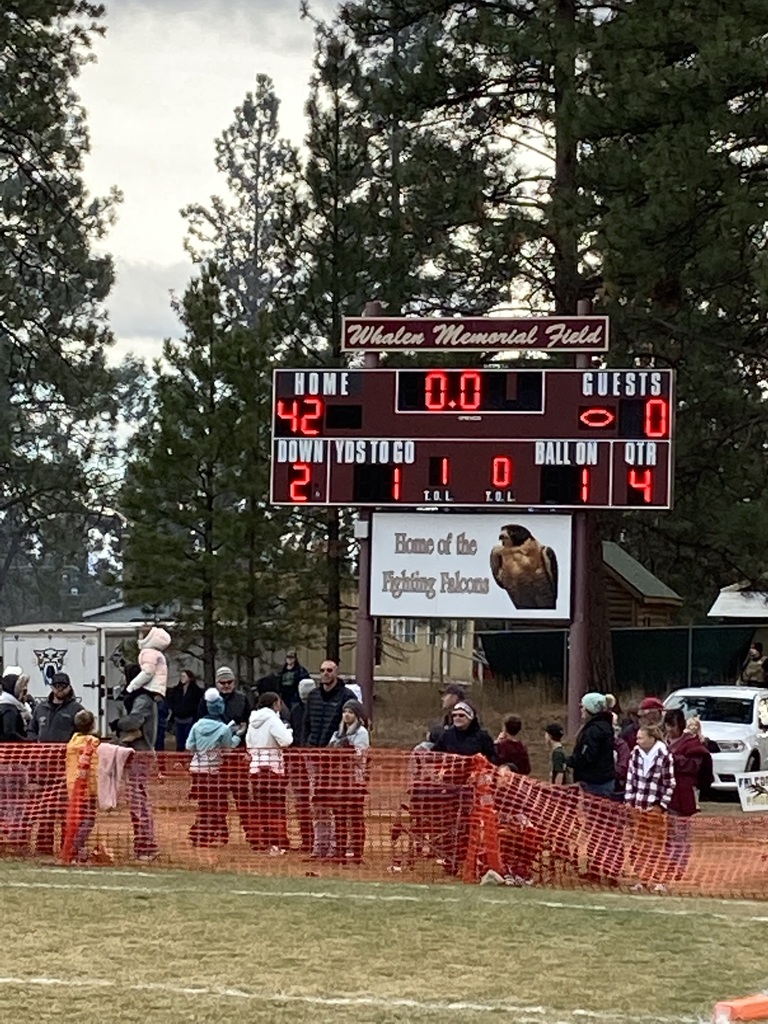 Bring your water BOTTLE from home. Water fountains are functional:) Important step in your daily health.

Pie Social Sunday, November 21st at 4:00pm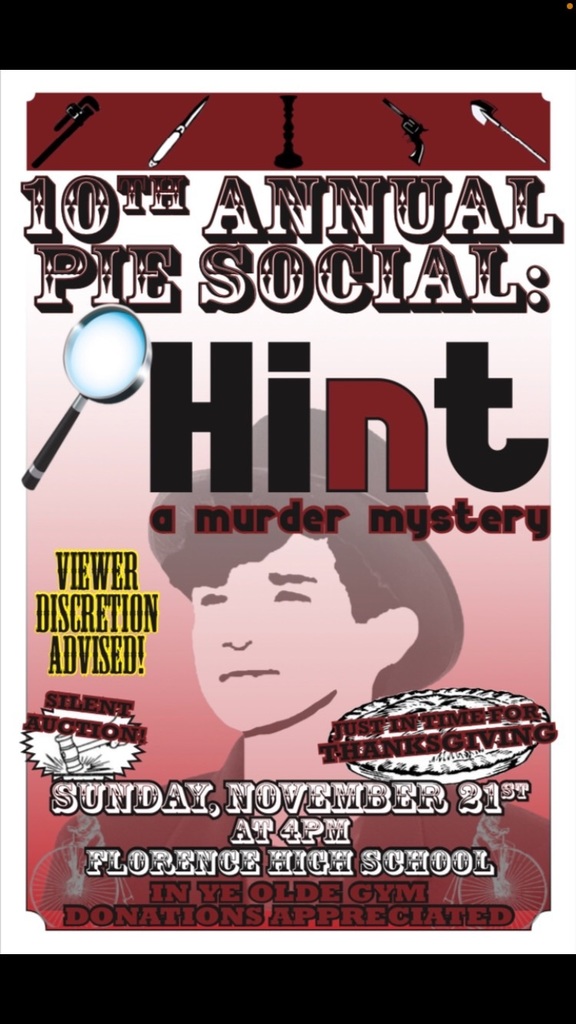 State Football Spirit Week!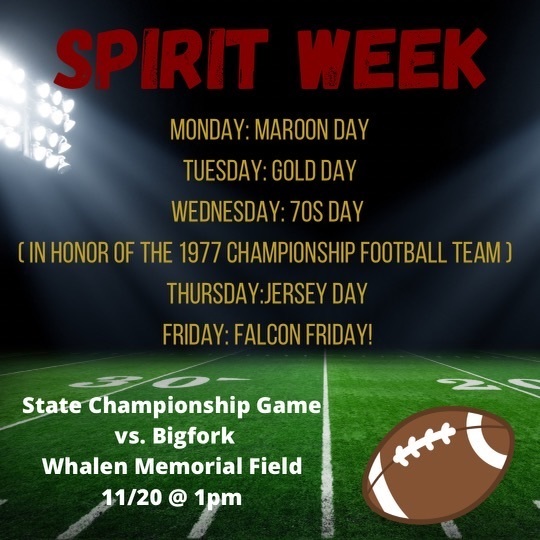 Vendors needed for Holiday Bazaar